Who We Are
About Triune Solutions
Since 2011, Triune Solutions LLC has provided Network Engineering and Network Security Services for enterprise network infrastructures. What distinguishes us from other IT companies is our ability to perform real-time security mitigation of threats and vulnerabilities and our combined Network Design and operation Service capabilities. This allows us to provide more comprehensive offerings that increase network performance, security, and cost-effective spending for information technology (IT) services. We accomplish this level of proficiency through the implementation of cross-skilled engineers using Subject Matter Experts (SMEs) as added resources.
Triune Solutions has added General Contracting supporting the Federal Government and New Construction Custom Home Build projects to our portfolio. We are WOSB, HUBZone, and 8a Certified,
implementing those policies through the use of encryption technologies and device configurations.
To fulfill your cyber defense needs, Triune Cyber provides a broad range of helpful services and skilled professionals, putting our 20 years of experience to work for our valued clients. Please take a few minutes to read about our personnel.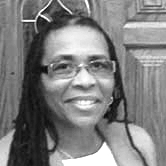 Teresa A. Gilchrist, President/CEO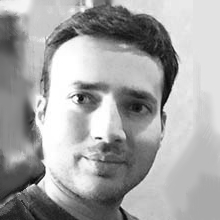 Aniruddha (Ani) Gaekwad, Chief Technology Officer (CTO)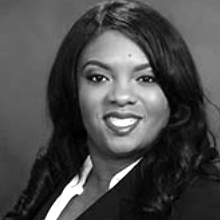 Latecia Lampkin, Cybersecurity Advisor-SME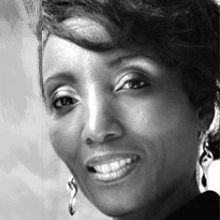 La Vida Clary Mason, Director of Proposal Management Division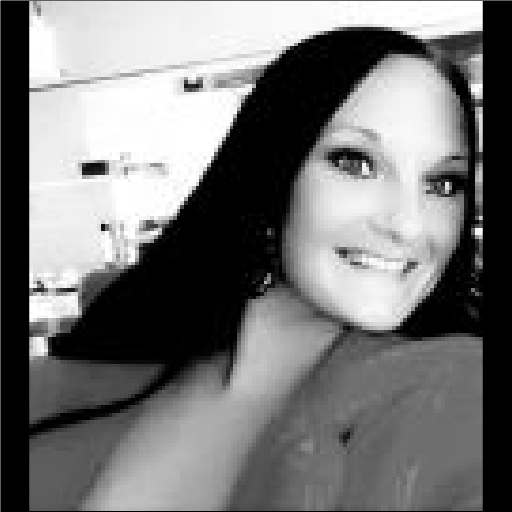 Jennifer Richeson, Sr. Human Resource Manager
Teresa A. Gilchrist, President/CEO
As our president and CEO, Teresa has a wealth of knowledge and experience in network security engineering. She has supported several DoD/IC and commercial agencies, and she holds a range of network certifications. Teresa has been trained in various device platforms, including Juniper and Cisco. Ms. Gilchrist is also the founder and currently a board member of Building Inside Out, Inc., a nonprofit organization that provides IT training in Washington, DC.
Teresa's roots are deep in the DoD/IC community. She is accustomed to customer Service Level Agreements (SLAs) that require 999.99 uptimes and problem resolutions in minutes within a 24/7 environment. She brings the same degree of service to our company every day. We understand how to implement the CIA triad of Confidentiality, Integrity, and Availability. Cyber safety is a cornerstone of this approach, and Teresa's expertise is invaluable on this front.
Aniruddha (Ani) Gaekwad, Chief Technology Officer (CTO)
Ani has been in the network-engineering environment for over 10 years. He holds a B.S. in Electrical Engineering and an M.S. in Computer Networking and Telecommunication Engineering from George Mason University. He has been a lead network engineer for several federal and commercial agencies in the areas of perimeter security, designing and implementing firewalls, intrusion detection, and prevention systems.
Ani has managed enterprise network infrastructures to include virtual and physical routers and switches. He brings the necessary balance of knowledge and hands-on experience required to implement high-performance network infrastructures.
Latecia Lampkin, Cybersecurity Advisor-SME
Latecia is an accomplished cybersecurity professional with years of experience supporting the military and intelligence communities within the federal government. She is a "lover of hands-on cyber" and specializes in vulnerability management, perimeter defense, security compliance assessments, and attack surface reduction. Latecia has led large-scale vulnerability assessment projects to remediate discovered vulnerabilities after one of the largest data security breaches in history.
Latecia earned a B.S. from the University of Maryland and an M.S. in Cyber and Information Security from the Capitol Technology University. In addition to the Certified Information Systems Security Professional (CISSP) certification, Latecia also holds Certified Ethical Hacker (CEH) and CompTIA Security+ certifications. In her free time, Latecia serves as a career mentor for future cybersecurity experts, which enables her to fulfill her purpose and passion for advancing the field of cybersecurity.
La Vida Clary Mason, Director of Proposal Management Division
La Vida brings 28 years of supervisory and management experience in federal contracting, proposal management, desktop publishing, and business administration to Triune Solutions. She manages multiple proposals and projects simultaneously to meet customer deadlines. She knows the importance of working in partnership with capture teams to develop strategy in pursuit of contracts. La Vida's positive outlook gives her the drive to motivate teams using her energetic leadership skills and ability to manage personnel throughout the entire proposal development process. She has mastered the skills to lead teams of diverse personnel (varied skill levels) and subcontractors, as well as vendors to work harmoniously to accomplish the goal of proposal submission and win. In addition to her leadership capabilities, she continues to leverage her 26 years of desktop publishing experience that include editing proposal content, interviewing subject matter experts (SMEs) to develop a compelling response to solicitation requirements, and assessing and editing reusable content to customize for new solicitation requirements.
She is always willing to share her knowledge of business development, capture and proposal management to train and empower personnel to pursue new business.
Jennifer Richeson, Sr. Human Resource Manager
Jennifer is an accomplished Human Resource and Project Management professional with documented exceptional experience bringing 11 years of corporate Human Resource experience from AT&T (Telecommunications & Technology) after completing her Bachelor's in Human Resource Management. Jennifer is a results-oriented leader with proven success in process improvement, efficiency gains, artificial intelligence development, benefits administration, employee relations, strategic thinking and problem solving. She is highly driven with a tendency to thrive in dynamic and fluid environments while remaining poised, focused and professional. Jennifer will continue to assist Triune from an HR perspective to maximize our growth as well as our client and employee experience.
Current Contract Vehicles
GSA MAS ScheduleContract Number: 47QTCA21D0087 Contract Period: April 13, 2021 through April 12, 2026GSA Highly Adaptive Cybersecurity Services (HACS) SIN Award in the following areas: High Value Asset (HVA) Assessments include Risk and Vulnerability Assessment (RVA) Risk and Vulnerability Assessment (RVA) Penetration Testing Incident Response Cyber Hunt
GSA STARS III Award
GSA STARS III website link
Task Order Performance can go 5 years beyond Contract ordering end date
Directed awards allowed for orders up to the 8(a) Competitive Threshold
Master Contract Number 47QTCB22D0639
DUNS# 968120985
UEI Number - ELBDSKXPGLB8
CAGE Code: 6D3F9
Program Manager: Teresa A. Gilchrist- 202 262-1467
Teresa.Gilchris@Triune-Solutions.co
Stars3@Triune-Solutions.co